Trabant ride is a theme park thrill ride that is popular with both adults and kids. It is suitable for both indoor and outdoor places. So you can start your business with a special trabant ride for sale at any location with a flat surface. Besides, a wipeout ride for sale is worth investing in and will certainly be an anchor attraction in your park. Buying one from a reliable amusement ride manufacturer such as TR determines the popularity of your business. Here are details on the wagon wheel ride for your reference.
What's the
Main Structure

of TR Trabant Amusement Ride?
In order to meet the market, we designed a new amusement machine, the Razzle Dazzle ride, also known as trabant ride for sale. This type of space-gyro thrill entertainment equipment is a combination of our double flying chair machine and disco tagada amusement equipment. Therefore, the main structure of the wipeout ride is similar to that of the other two gyro rides. It consists of a platform, turntable gondola, lifting device, hydraulic transmission, control system and so on.
2 Major reasons why we equip our hully gully ride with hydraulic transmission system
Actually, there are many power transmission systems. For our dancing fly ride, we adopt the hydraulic transmission systems through considerations of many aspects. The following are the two main reasons.
On the one hand, the hydraulic system has the characteristics of small size and light weight, so the inertial force is relatively small. When our spinning gravity ride is suddenly overloaded or stopped, it does not produce a large impact force, which largely ensures the safety of tourists.

On the other hand, our trabant ride for sale can change its running speed thanks to the hydraulic transmission system. The hydraulic system can automatically adjust the traction speed within a predetermined range, and can realize stepless speed regulation. Hence, the system is suitable for the entertainment facilities that require variable speeds.
How Does Our Casino Carnival Ride for Sale Thrill Your Heart?
Have you ever played the spinning top game? If yes, you must know how the gyro moves as it operates. Generally speaking, a gyro amusement ride obeys the principle that the cockpit rotates around an axis of variable inclination. So is our casino ride.
Our machine can give you the feeling of flying. The hydraulic cylinders holds up the whole gondola which sometimes leans to the left and sometimes to the right. Hence, under the action of a strong centrifugal force and variable inclinations, you will continuously do fast circular spinning and up and down tilted motion, as if travelling through the wide and mysterious space. That's why you can also call the machine a super satellite ride. Also, the turntable gondola looks like a flying saucer. As riding in the cockpit, it seems that you are in a UFO. So you can also call it a flying saucer carnival ride or UFO spinning ride.
As a result, people of all ages will enjoy the thrill ride experience. Besides, a trabant ride for sale must be an anchor attraction in your park. So don't hesitate any longer! Buy one now! Let it thrill your visitor's heart and burn up the atmosphere!
Top 6 Hot Sale Wipeout Rides Designs Produced by TR
To meet the market, we have designed and produced a variety of types of trabant amusement rides from which you can choose one for your business. Here are six types of hot-selling wipeout machines in our company for your reference.
Classic hit trabant amusement ride
The hit design of our trabant entertainment equipment is the classic type. It has a cube decoration surrounded by several star ornaments in the center of the turntable gondola. In the evening, it dazzles and shines because we equip the decorations with lots of LED lights. Therefore, even at night, the machine can also attract more visitors to patronize your business.
Octopus hully gully for families
To let riders have a different experience, we design the octopus trabant ride for sale. It looks different from the classic wipeout ride. Riders sit in the penguin-shaped gondolas with their backs to the octopus central decoration. Actually, we specifically designed this type of wipeout amusement attraction for kids, but adults can also enjoy the fun ride.
Fire phoenix razzle dazzle ride
TR phoenix flying saucer ride is a new type trabant entertainment ride. As you know, the phoenix is an immortal bird associated with Greek mythology. Over time, in most people's minds, it symbolizes renewal in general as well as the sun and time. So, that's why we produce the fire phoenix wipeout entertainment equipment. Your customers will experience the changeable world as they spins with the phoenix. In addition, they would feel as if they were reborn after the ride.
Funny Mexican hat ride for sale
You can also call our trabant ride a Mexican hat ride. Actually, the difference between the equipment and our classic hit trabant ride is the central decoration. We equip our sombrero ride with a funny, vivid Mexican hat. Sitting in the Mexican hat fair ride, your visitors can feel as if they were in Mexico and were experiencing the enthusiasm of Mexican.
Elegant ballerina ride for children
A ballerina ride is also a type of hot sale trabant amusement ride. It is popular with the public, especially children. The central ornament is a vivid ballerina mould. Besides, the gondolas that riders sitting in make up the ballet skirt. As the wipeout ride for sale spins, it looks like an elegant ballerina dancing on the stage, which is charming and attractive.
Crazy casino carnival ride for adults
To cater to adults' taste, we designed the casino ride. You can also call it the wheel of fortune ride. Because we mark all the gondolas with numbers. In an aerial view, the turntable is similar to the Russian roulette game. Riders feel as if they are in the casino and are waiting for the final result. Therefore, this unique wipeout ride design definitely appeals adults to patronize your business.
In addition to the above six designs of trabant rides for sale. We also produce other wipeout rides, such as superman type, alien type, diamond type, etc. Furthermore, we can customize the central decoration, equipment color, and cockpit quantities to meet your needs. So, please feel free to contact us at any time.
3 Recommended Places to Install Our Trabant Ride
The running height of our wipeout ride for sale is not as high as other tall thrill rides such as the vertical swing tower ride or the super shot drop zone. In addition, it has a high suitability. So whether you want to start an amusement ride business in an outdoor location, such as parks and fairgrounds, or an indoor location, such as shopping malls, it is possible to install our trabant attraction. As long as the the ground has a hard, flat surface, you can place the equipment. Here are 3 suitable places to install our equipment for your reference.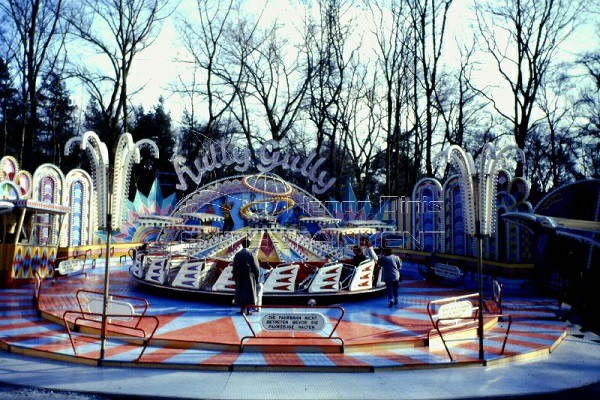 Build a wipeout amusement park
Start your amusement park business with a wagon wheel amusement attraction! An amusement park or theme park is the best place to install any amusement rides. It is a fixed location. So, as long as you install the razzle dazzle ride, it can bring you constant benefits and foot traffic. Furthermore, the common type of our trabant amusement park ride is capable of carrying 36 passengers. As a result, it carries a large number of visitors at a time, which means a considerable revenue in a single day of use. In addition to the trabant ride, you can also consider other amusement park thrill rides, such as roller coasters for the park, mega bounce jumping machines for sale, etc. These theme park thrilling rides are sure to help your park attract more visitors.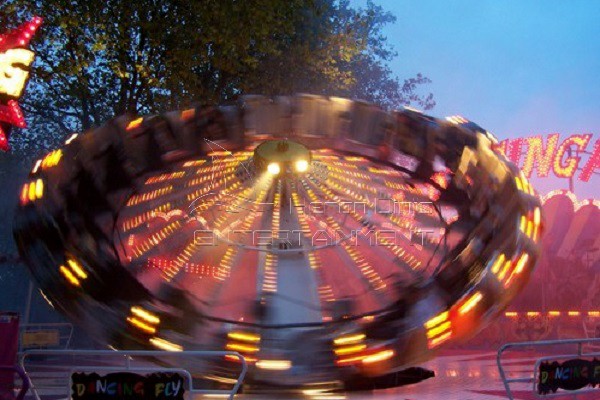 Hold a carnival with trabant ride
Are you preparing for a carnival and looking for carnival rides? If so, you can't miss the trabant ride for sale. Not only is it suitable for fixed locations, but also for traveling carnivals. For our machine, it's not hard to install and tear down. You simply assemble the parts together according to the installation video and construction drawings we send you. And if needed, we can also send an engineer to your location to help with installation. By the way, besides our trabant carnival ride, you can also consider other portable rides for traveling carnival business, such as the portable small pirate ship ride for sale, portable miami carnival ride, portable bumper cars, etc. The more products your carnival has, the more popular your carnival will be.
The fair is also suitable for installing a Mexican hat ride. You know that people gather at fairs for a variety of entertainment or commercial activities. So there will be all kinds of amusement rides at fairs. How can your business attract more visitors? One thing you can do is to install eye-catching machines. That's why we designed the flying saucer ride. Our wipe out fair ride is modelled on a peg-top, which is also similar to a UFO saucer. In generally, the spinning-top game is a common childhood memory for generations. Besides, UFOs are what people are interested in. Hence, such a fun thrill ride with attractive appearance will be a special part of the fair. And it must attract people of all ages to your area of business.
What Makes Our Wipeout Ride for Sale Stand Out?
Flip the Pictures to Know More
Do you know why our wipeout rides are not easy to rust? That's because our equipment adopts a sand blasting process. This process is performed after we have ground the FRP components, followed by painting. There are two main reasons why we use the process. On the one hand, it has a great preservative effect. On the other hand, it has a strong adhesion so that the paint is not easy to shed. Therefore, our trabant ride for sale can use at least twelve years.
As for the frame of our trabant amusement ride, we use quality International Q235B steel to ensure the firmness and stability of the equipment. In addition, all seats and decorations of the hully gully ride are made of fiber reinforced plastic, rather than regular plastic. By the way, to control our product quality, we produce FRP by ourselves. The thickness of our FRP ranges from 4 to 8 mm, which is very strong and durable.
We use high-end professional automotive paint, which is environmentally friendly. Besides, out trabant ride has been spray-painted several times. First, we spray it with primer twice. Then, spray the base paint. Next, we spray the varnish to increase the hardness of paint, protect the color from fading, and uniform brightness. Finally, our wipeout rides will be sent to our constant temperature and dust-free baking room for two hours.
What's the Price of Our Trabant Ride for Sale?
We are a thrill amusement ride manufacturer, so you can get a wagon wheel ride at the factory price. If you are a sincere buyer, of course we can give you a discount on the ride for a win-win operation. By the way, the more rides you want, the bigger the discount.
Totally speaking, the price of a wipeout ride for sale with a capacity of ranging from 24 to 36 people ranges from $15,000 to $19,000. And the price varies with many factors, such as the capacity, design, size, etc. Moreover, our company often has promotions for events or celebrations, such as Christmas, National Day, etc. In these days, the cost of a ballerina ride is cheaper than that in ordinary days.
Don't wait any more. Contact us for the latest quote. We will give you a reasonable and attractive price!
4 Reasons to Choose TR — Hully Gully Ride for Sale Manufacturer as Your Business Partner
To sum up, the trabant ride for sale is a good investment for your business, and riders will have a memorable experience sitting on the rim of the turntable and then spinning around in a changeable tilt. Also, most importantly, you should choose a reliable amusement ride manufacturer that has years of experience in producing quality wipeout rides in different designs and provides you with custom and intimate services. So you can trust us. Contact us for more information on the wipeout carnival ride.